Do you know that a good pair of the headset can improve your gaming skills? Yes, that's not a myth. You can enhance your gaming skills by using a comfortable gaming headset with advanced features. For instance, if you love to play FPS games, you should buy headsets with positional audio. If you are new to positional audio, you are at the right place. In this post, you will learn about positional audio and how it improves your gaming experience and skills in the FPS gaming genre.
What is Positional Audio?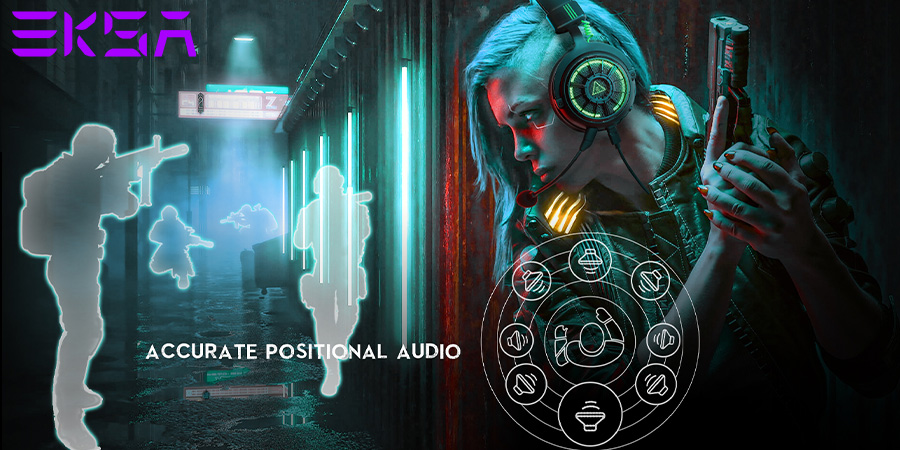 Positional Audio is an advanced technology, mostly used in gaming headsets for competitive gaming. Gaming headset manufacturing companies design these headsets for the immersive gaming experience. These headsets contain five high-quality speakers' placed strategically to create detailed sound.
When you will wear the best headphones for directional sound while playing FPS games, you can identify the exact location of your teammates, especially when they communicate. The speakers will consider your location as the center of the game. The best gaming headset for FPS will then create a circle around you. When someone speaks, the speaker will place the direction of the teammate so you don't have to look on the map to find them.
How Headsets with Positional Headsets are Important for FPS Games?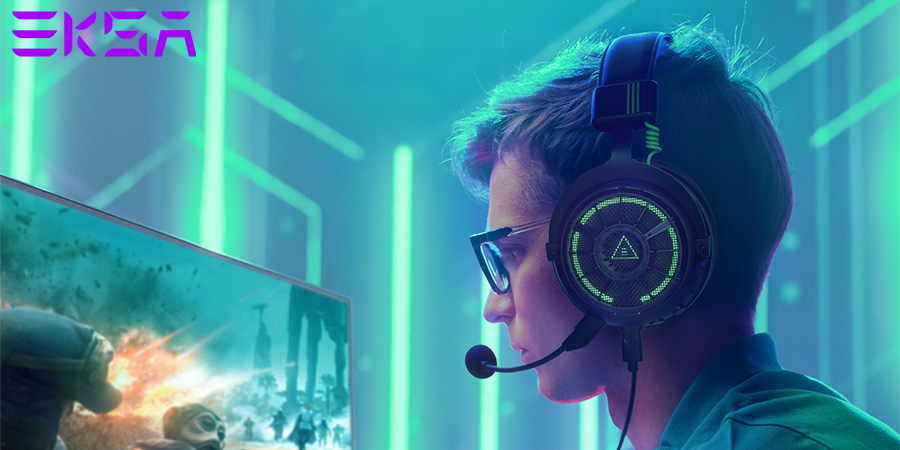 Integration of positional audio technology has changed the course of gameplay for the players. This type of technology is popular and effective in FPS games for it allows players to identify the exact location of the sound source. With the help of this technology, you can identify the location of your teammates and opponents without checking the map.
Considering these benefits of positional audio headsets, we can say that they are perfect for beginner gamers. When novice gamers have few functions to check, they can focus on improving their gaming skills.
Positional audio technology identifies the location of other players in the surrounding so you can create a strategy. Also, when your teammates ask for the assistance of revival, you can reach their location without checking the map. The main purpose of this technology is to disconnect the players from the outside world and connect their senses with the game. As a result, they can show their complete presence in the game.
EKSA E5000 Pro – The Best Premium Gaming Headset for Positional Audio
Once again EKSA surprised its users by introducing the EKSA E5000 Pro gaming headset. The main feature of this headset is positional audio technology. With this headset, you can improve your kill to death ratio by identifying the location of the player. Here are some advantages of using the EKSA E5000 Pro budget-friendly headset for FPS to improve the gaming experience: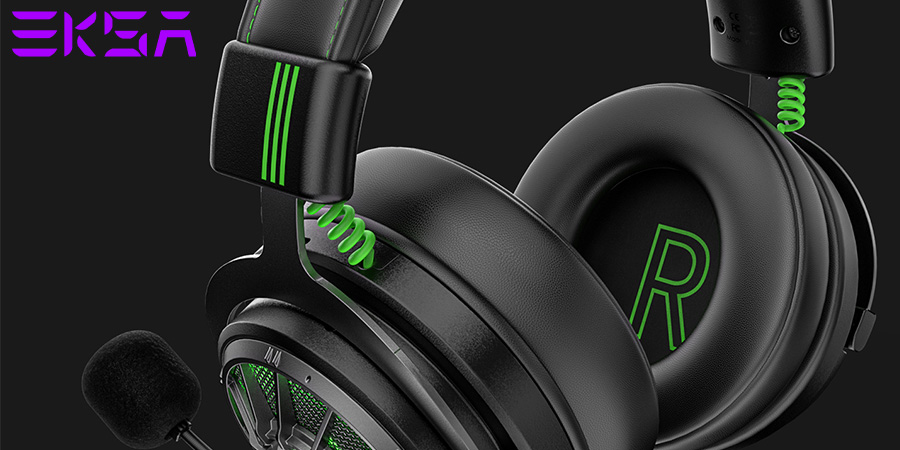 1.
7.1 Virtual Surround Sound
EKSA Star Engine E5000 Pro contains multiple speakers and 50mm sound drivers, strategically aligned for immersive sound quality. These speakers create virtual sound space and help players to identify the opponents' location. When you are playing an FPS game, identifying the players' location is important. If you spot your enemies before them, you can improve your kill to death ratio. You can stand strong and win most games.
The 7.1 surround sound includes eight speakers that detect footsteps, gunfire, and vehicles heading your way. Imagine, you are camping in a house while playing an FPS game such as PUBG you can stay vigilant about players moving around the house. Even if an opponent enters the house, you can instantly react and take them down.
2.
Environmental Noise Cancelling Technology
Environmental noise-canceling technology or ENC algorithm gives clear communication to players. This feature goes side-by-side with positional audio technology to enhance the gaming sound quality.
Surprisingly, EKSA E5000 Pro ENC Headphones include both these features so you can clearly understand your teammates while identifying their exact location. Sometimes, when you encounter combat with your enemies, you have to stay in touch with your teammates. Otherwise, the entire team will fail their task. In this condition, checking your teammates' location is important, especially when you have to revive them.
During this brutal combat, you need EKSA E5000 Pro with a positional audio feature to spot the location of your teammates as they speak. That way you can save time from opening up the map and save your teammates in time.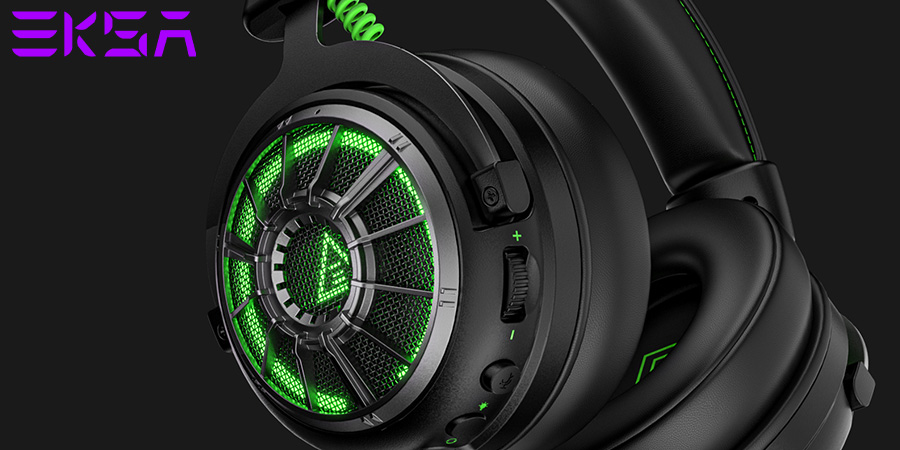 3.
Tactical Advantage
EKSA E5000 Pro the best gaming headset of 2022 gives you a competitive edge over your enemies. Also, you can defeat your opponents and win more games. When you are playing FPS games, you have to stay vigilant with all your senses. If you completely indulge in the game, you have more chances to win each round.
That's how the EKSA E5000 Pro FPS gaming headset offers a tactical advantage. With these headsets, you can stay alarmed about the opponent's intrusion. Furthermore, you can always stay active to help your teammates and defeat opponents.
4.
Sonic Immersion
Sonic immersion is an ability more common in young people. It is a special type of focus that allows you to identify the location of the sound source. When you are completely present in the environment with all the senses super active, you can improve the level of sonic immersion.
The major benefit of having an EKSA E5000 Pro good gaming headset with the positional audio feature is that it enhances your sonic immersion. You can mentally stay active in the game you are playing and increase your winning chances. The concept is to identify the sound through vibration and detect threats.
Conclusion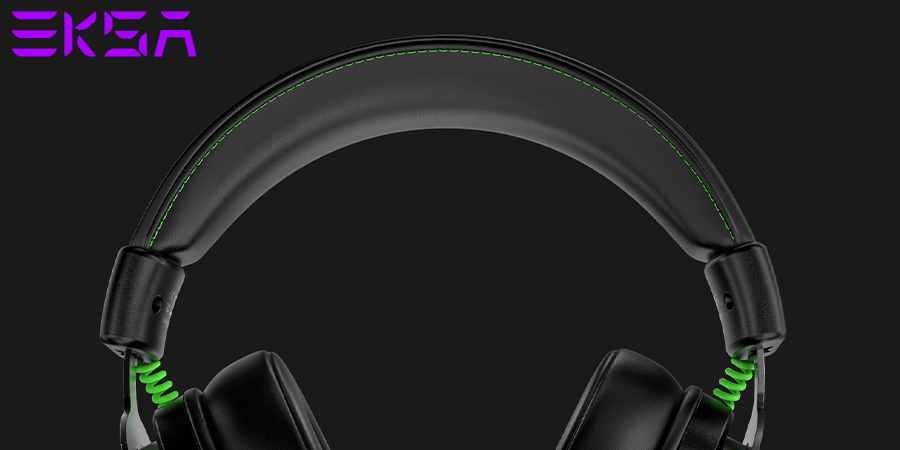 EKSA E5000 Pro 7.1 surround sound headset is winning the heart of professional gamers in the FPS gaming world. It gives you superpowers or you can say the spidey senses to identify the location of the threats. With the help of these headsets, you can improve your gaming experience and win comparatively more games.
Moreover, the headset is great compatibility for PC, PS4&PS5, XBOX, and Nintendo Switch. This means that you can connect EKSA E5000 Pro with any popular gaming console. So, if you want to disconnect from the external world and increase your focus on the FPS game, you should buy EKSA E5000 Pro right now.