EKSA 7.1 Virtual Surround Sound Driver Download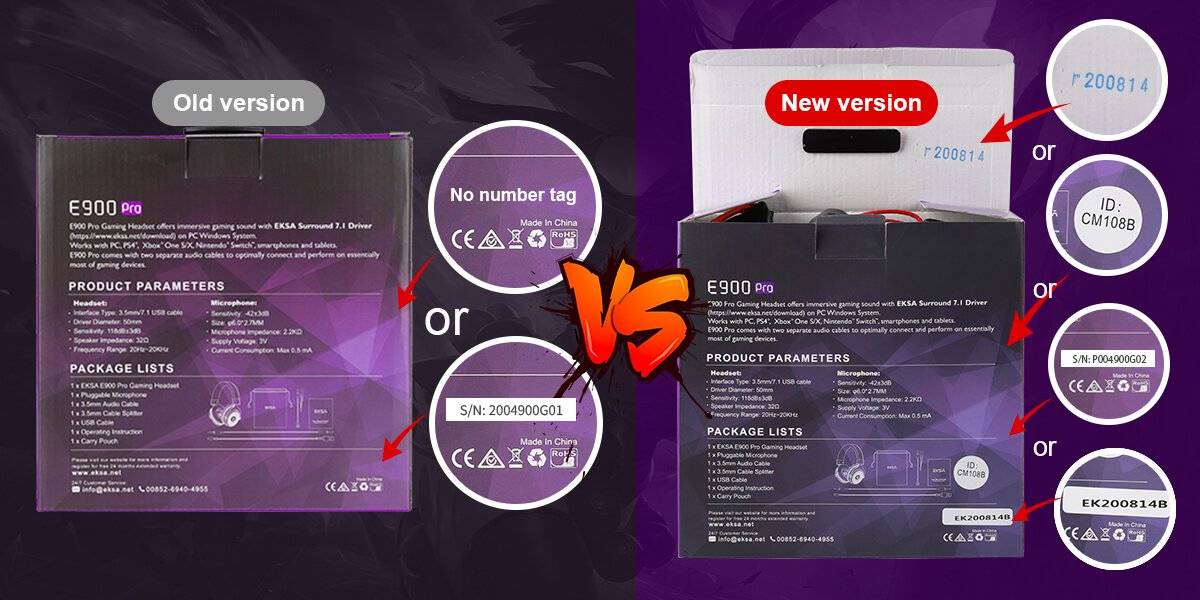 Support: Windows System (all for Win XP/7/10; partial for Win 8; )
NOTE:
1. Due to our E900 Pro sound chip upgrade, we have old/new E900 Pro headset packages shifting as above shown, assigned randomly.
So please check your package before downloading E900 Pro 7.1 Sound Driver.
2. For Win 8 system, the drivers of E900 Pro (new version), Air Joy Pro and W1 headset stand are NOT available; While the drivers of E900 Pro (old version) and E910 are available to use on Win 8 system.
EKSA 7.1 Surround Sound driver is specially designed and created to enhance your listening experience in the game. The tool has a very friendly user interface, and you can take full control of how you want your audio to sound. It offers amazing immersive gaming Surround Sound when you activate the Virtual 7.1 function which you can flexibly set up Surround Sound as your preference or easily enjoy Clockwise/Counterclockwise Surround Sound. Besides, you can also choose different effect mode if you'd like to try something different.

Sunday,Monday,Tuesday,Wednesday,Thursday,Friday,Saturday
January,February,March,April,May,June,July,August,September,October,November,December
Not enough items available. Only [max] left.