The
EKSA Dual Chamber Drivers
separate bass and mid-high frequencies into their own dedicated chambers, reducing interference and providing superior sound quality with strong, solid bass and natural mid-high tones. This gaming headset will give gamers the edge they need whether they are trying to pinpoint the closest enemy or the entrance to a secret level!
Custom-Tuned 50 mm Drivers

Thanks to the professionally tuned 50 mm drivers that come complete with DLC carbon fiber composite diaphragm and oxygen-free copper voice coil, you can hear every sound with amazing, crystal-clear quality, from the sound of your enemies trying to sneak up on you to the rapid bursts of gunfire.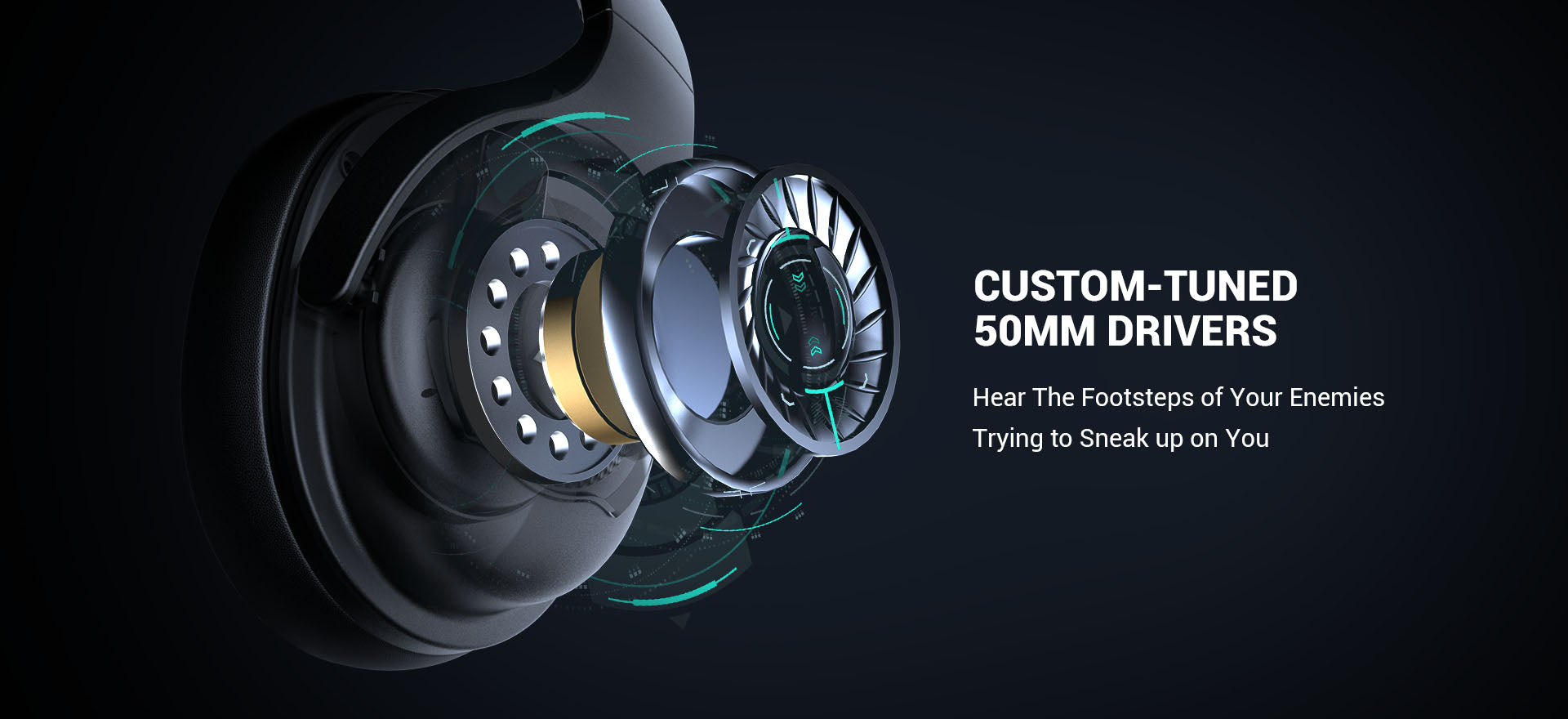 With the
EKSA CloudSoft Ear Cushions
having a soft grip around your ears, you're in a world of comfort while immersed in the game. Plus, the breathable protein earcups fully cover your ears to form greater sound isolation, thereby helping you hear every sound detail better.
Adjustable Steel Headband
Irrespective of your preferred head fit, you can adjust the flexible headband to fit your head perfectly. Using the SUS super-stretch steel headband with a multi-directional adjustable design and minimized clamping force, plus engineered to be lightweight at about 263 g, you can wear this lightweight gaming headset for hours and totally forget you have anything on.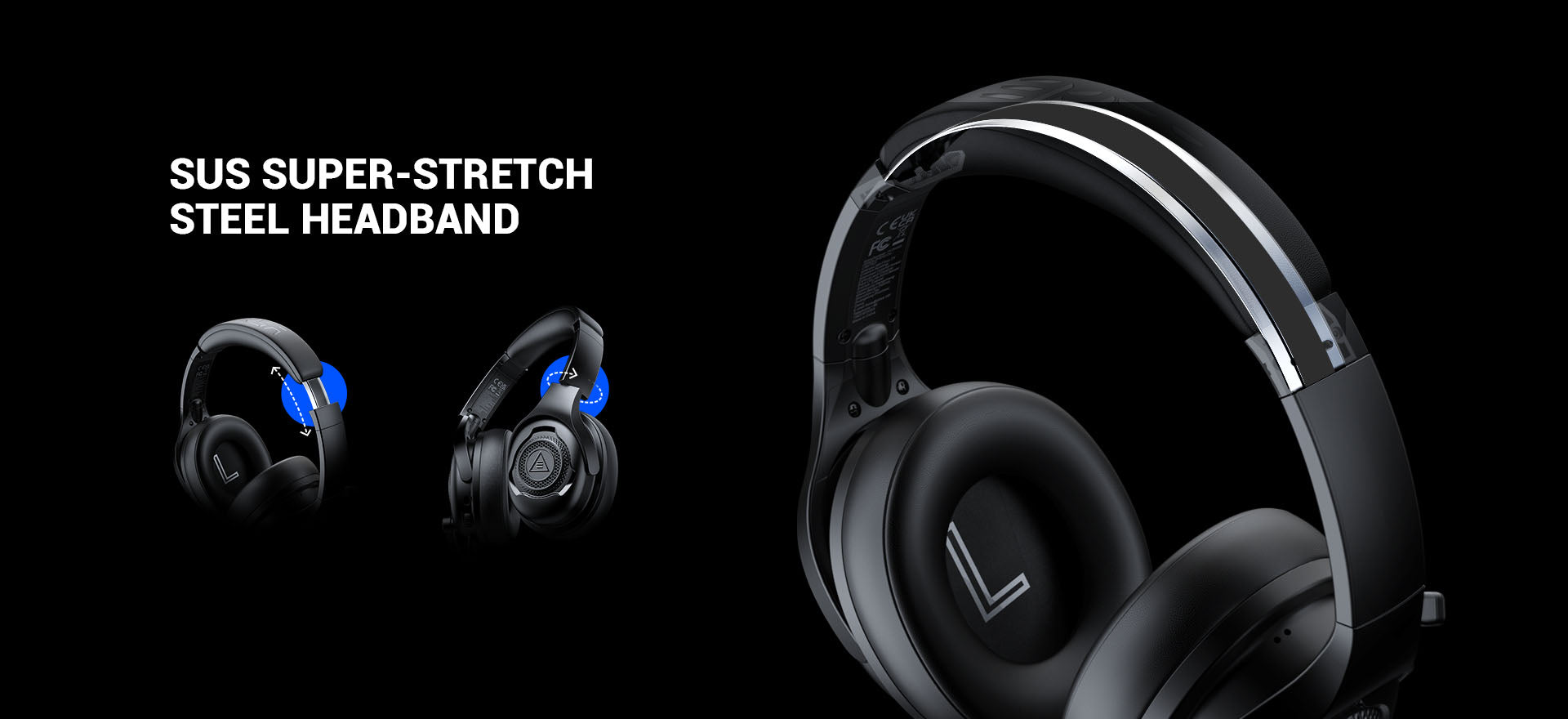 One Headset for All Devices
With its 3.5 mm cable, this multi-platform gaming headset is compatible with Xbox® One, PS®4, PS®5, Nintendo Switch™, and most PCs, laptops, or mobile devices. As long as your device has a 3.5 mm jack, plug in this wired headset and game to your heart's fill.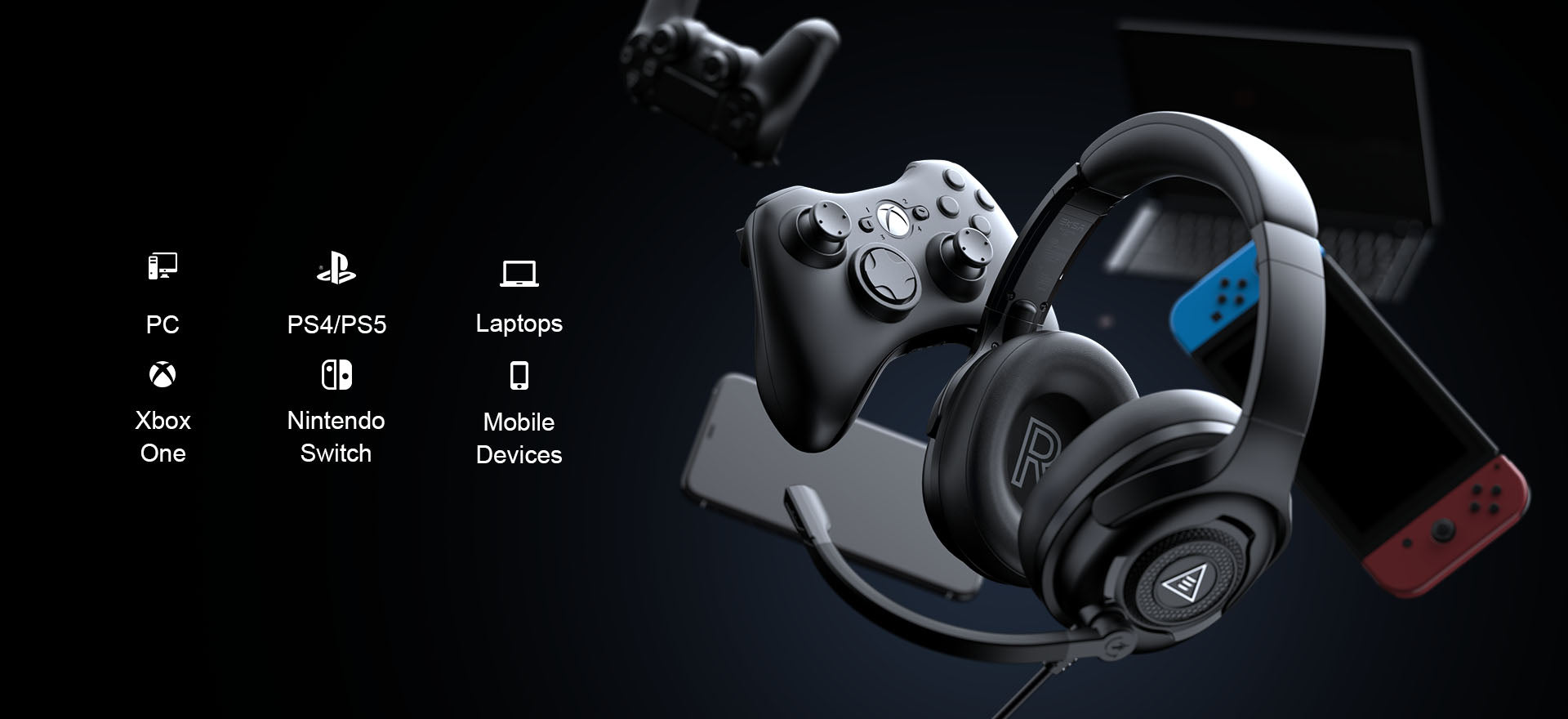 With the
EKSA Clarity Mic
, you can communicate in crystal clear terms with your teammates. This adjustable cardioid microphone works by picking up clear sounds from your mouth region while minimizing unwanted background noise from the back and sides.
Effortless Audio Controls
There's no need to frantically search the headset to get the audio controls during a gaming session. With the microphone mute button and volume wheel placed on the left earcup, you can easily get to them and toggle your audio controls while playing the game.

High Purity OCC Audio Cable
You'll never miss a beat using these wired headphones equipped with high-purity OCC audio cables. Ohno Continuous Casting (OCC) material features less signal loss, better high-frequency extensions, and extremely high signal transmission performance.
In The Box