As the name suggests, gaming headsets are primarily used while playing games and streaming, but you can also use them for music, provided you have premium gaming headsets.
This article will walk you through how gaming headsets differ from music or normal headsets so you can choose as per your needs.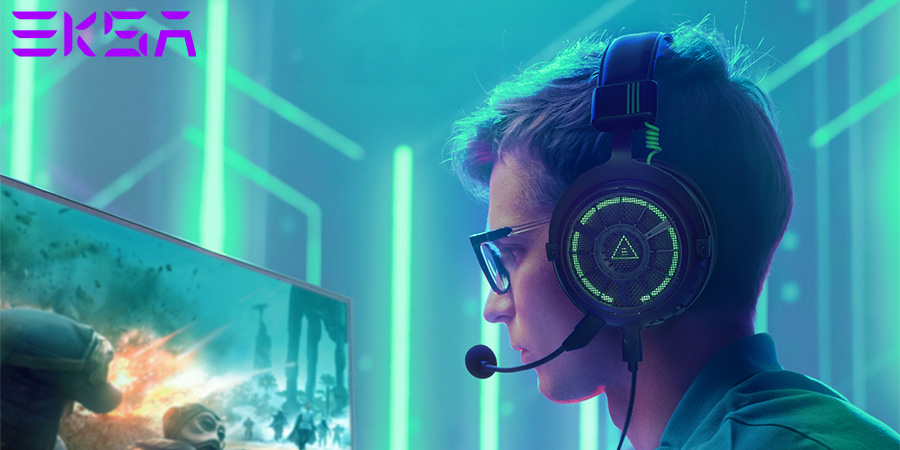 Best PC Gaming Headsets vs. Music Headsets: What Is The Real Difference?
Although the best gaming headsets differ in many factors from music headsets, the major difference lies in the audio quality. They have a slightly better gaming sound quality than music headphones. Additionally, a good gaming headset is bulkier than a music headset, so it's used mainly for gaming.
When checking them out, you may realize that the best headsets for gaming are more comfortable than music headsets, primarily because they fit closely to your head. On the contrary, music headsets can be slightly loose-fitting.
Also, some of the best gaming headsets even have built-in microphones, unlike music headsets that don't typically require mics.
Nevertheless, here are a few factors where the best PC gaming headset differs from a music headset:
Physical appearance
Bass performance
Built-in microphone
Noise cancellation
Surround-sound tech
Audio quality
Price
Portability
Without further ado, let's delve into knowing the major differences between gaming and music headsets:
Gaming Headsets Are Bigger And Bulkier
A gaming headset is often heavier and bulkier than a music headset. This is because it has to house various drivers, noise-canceling technology, built-in microphones, and other helpful techs to enhance the gaming experience.
In addition to the heavy size, gaming headsets are visually striking. They have much more appeal, from branding logos and RGB lights to futuristic designs than music headsets.
On the contrary, music headsets are smaller and have plain appearances since users are typically interested in sound quality. They're simple and small, making them easy to carry around.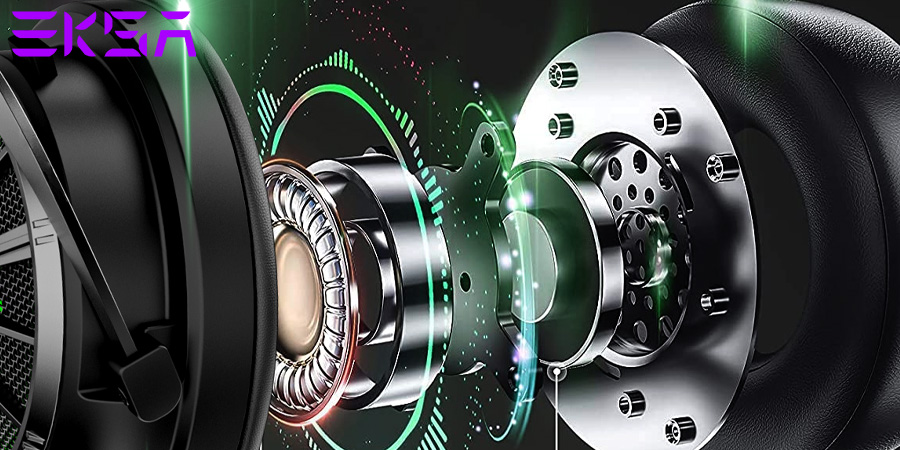 Gaming Headsets Focus On Bass
Bass is a crucial feature in headsets. Gamers want their headsets to perform fully, and bass helps them listen to opponent footsteps and convincing explosions in detail, making the gaming experience authentic, better, and unforgettable.
In contrast, music headsets don't always emphasize bass; instead, they shift their focus to vocals and instruments performance that falls on various ends of an audio spectrum.
Overall, a music headset has a balanced performance.
Gaming Headsets Mostly Have Microphones
Gaming mics are utilized for communication while playing games. They are usually thin, small mics that protrude from headsets, set before the players' mouths.
Gaming mics are better than generic microphones on music headsets as they offer clear audio quality and are increasingly unidirectional.
Since gaming headsets are specifically designed for games, you can mute them by flipping around the mic or using switches on headsets. In most instances, microphones are removable.
Gaming Headsets' Surround Sound Tech Is Way Better Than Music Headsets
Believe it or not, a surround sound gaming headset is much better than a music headset. It's a crucial feature for the best headsets for gaming. 
Surround sound creates 3D audio experiences. It means you can hear sounds from every direction possible. This provides users with an authentic feel and makes the game more realistic.
Music headsets don't emphasize surround sound tech because it's not as important for music listening.
Gaming Headsets Have Improved Noise Cancellation
Even the best budget gaming headsets have bulky noise-canceling features that stop outside sounds from reaching the player.
This feature works well while playing games as it blocks out unwanted sounds, no matter where it comes from.
Although most manufacturers now add this feature to music headsets, they don't need it.
Can Gaming Headsets Be Utilized For Music?
It varies based on several things such as brand, product, etc. Brands like EKSA manufacture gaming headsets with exceptional drivers suitable for music.
From wired headsets to 7.1 virtual surround sound headsets, you'll find various options to choose from.
They're industry experts, providing some of the best gaming headsets you can use to listen to music.
However, if you've bought some average gaming headset, you might experience audio that doesn't feel lifelike. Plus, it drastically minimizes music quality, particularly if you've high standards.  
Can Music Headsets Be Utilized For Gaming?
You can utilize your music headsets for gaming; however, you'll miss crucial features like a mic boom, colorful visuals, and surround sound tech. In addition to features, users might not connect the headsets to consoles or PCs.
For instance, PC headsets use USB connections; this isn't usually included in music headsets, so you'll require an adapter. Not to mention, Bluetooth music headsets can also experience the same fate when connecting.
If you choose a premium music headset, you'll hear small audio details that most other music headsets lack. However, they can bring your game to life. Ensure the headset you select has a microphone.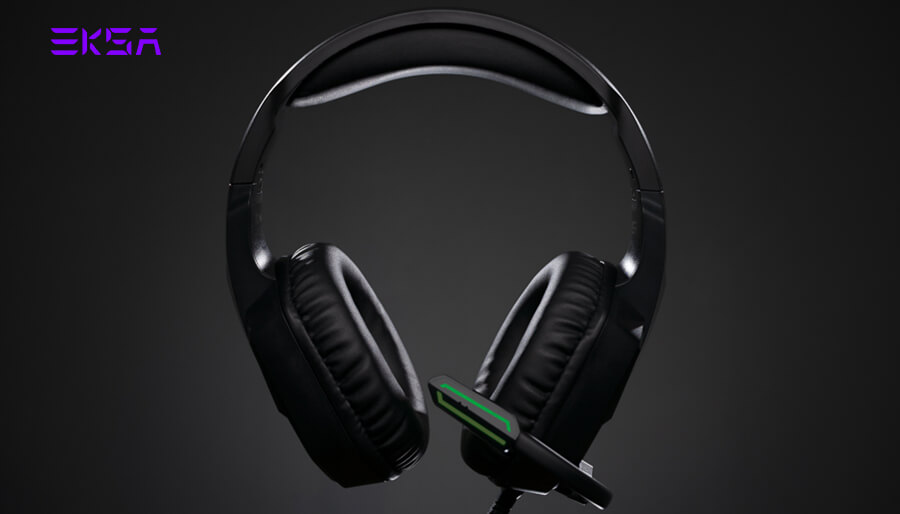 Gaming Headsets Recommendations
The best PC gaming headsets can turn video games from fun distractions to a fully-immersive experience.
While cheap headsets may play the game's sound, good gaming headsets can highlight crucial noises, deliver bright music, allow you to personalize soundscape for various apps, and converse with teammates with high-quality microphones.
Even if you've premium speakers, the best gaming headsets are still a good option as they allow you to play the game at night without waking the entire household.
If you want to improve your gaming experience and enjoy a real-like feel, choose E7000 or E5000 Pro gaming headsets.
Both gaming headsets come with unique sci-fi designs that create lifelike experiences, allowing users to get more immersed in the gaming world.
Here's what the E7000 gaming headset offers:
Real over-ear headset
Exclusive IP wolf image design
High-quality 50mm speakers
Rotatable noise-canceling mic
5mm interface
Here's what the E5000 Pro gaming headset offers:
1-inch ear cushions
AI-powered ENC-TECH
Custom-tuned 50 mm drivers
Multi-platform compatibility
With these one-of-a-kind gaming headsets, you'll experience a lifelike feel and a surge in your gaming excitement.
Conclusion
It's always better to have various headsets, especially music and gaming headsets. That's because one headphone will not offer both needs.
However, if you want to buy one, choose gaming headsets such as E7000 or E5000 Pro. Not only are they affordable, but they provide excellent features such as surround sound tech, microphones, etc . that help enjoys both games and music.