EKSA® E910 5.8G FHSS High-Tech Wireless Gaming Headset
EKSA 5.8G Lightningbolt Wireless is a top-of-the-line solution that provides ultra-low latency at a remarkable transmission speed of up to 4096 kB/s. Enjoy an unparalleled gaming experience with synchronized audio and less signal noise. This 5.8 G wireless technology expands your possibilities and makes you at the top of your game with less than 20 ms latency, and superior wireless stability with interference-protecting engineering. EKSA Lightningbolt Wireless Technology is on every gamer's wish list!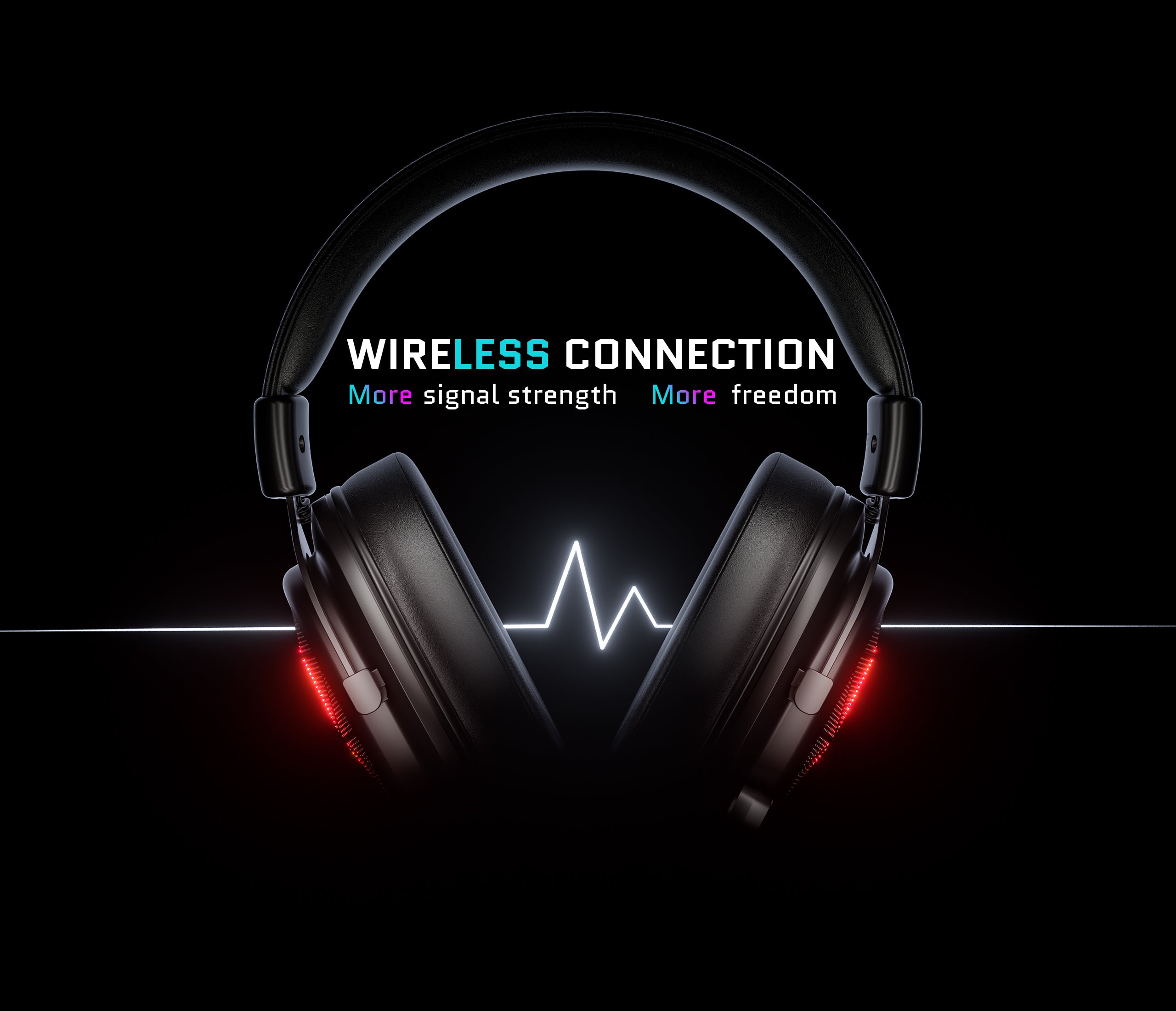 Why Choose 5.8G?
5.8G is much superior to 2.4G. No driver needed, no delay.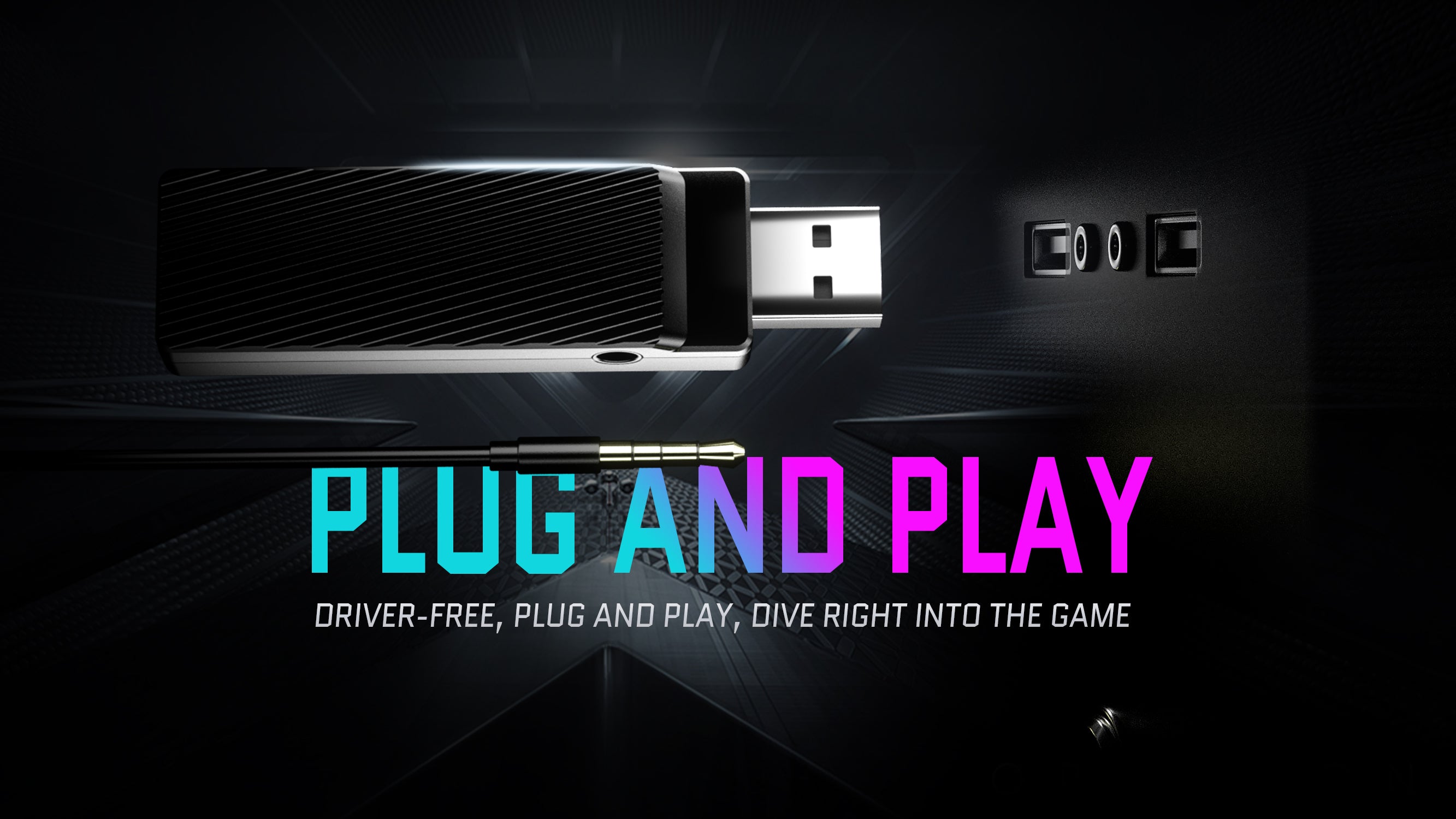 50 mm Driver 
Stronger waves get you deeper into gaming music rhythm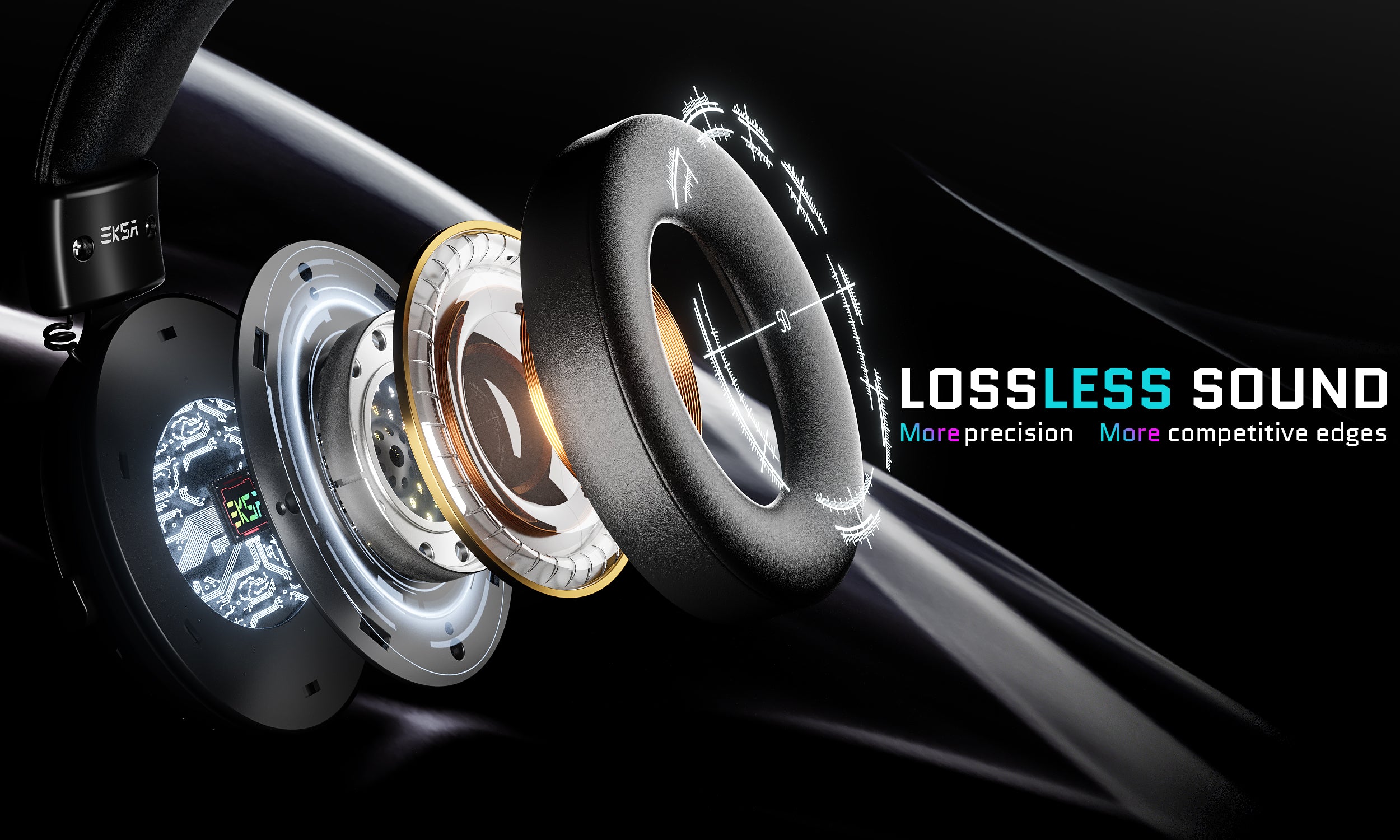 EKSA Dual Chamber Drivers feature one chamber for bass and a separate one for mids and highs. This separation provides a clearer distinction between sounds. The two sound chambers do not interfere with each other and can be tuned individually through the EKSA Dual Chamber Drivers - for reduced distortion, richer trebles, brighter midrange, and powerful bass. The end result is superior sound, making it easier for gamers to locate opponents and secure a victory.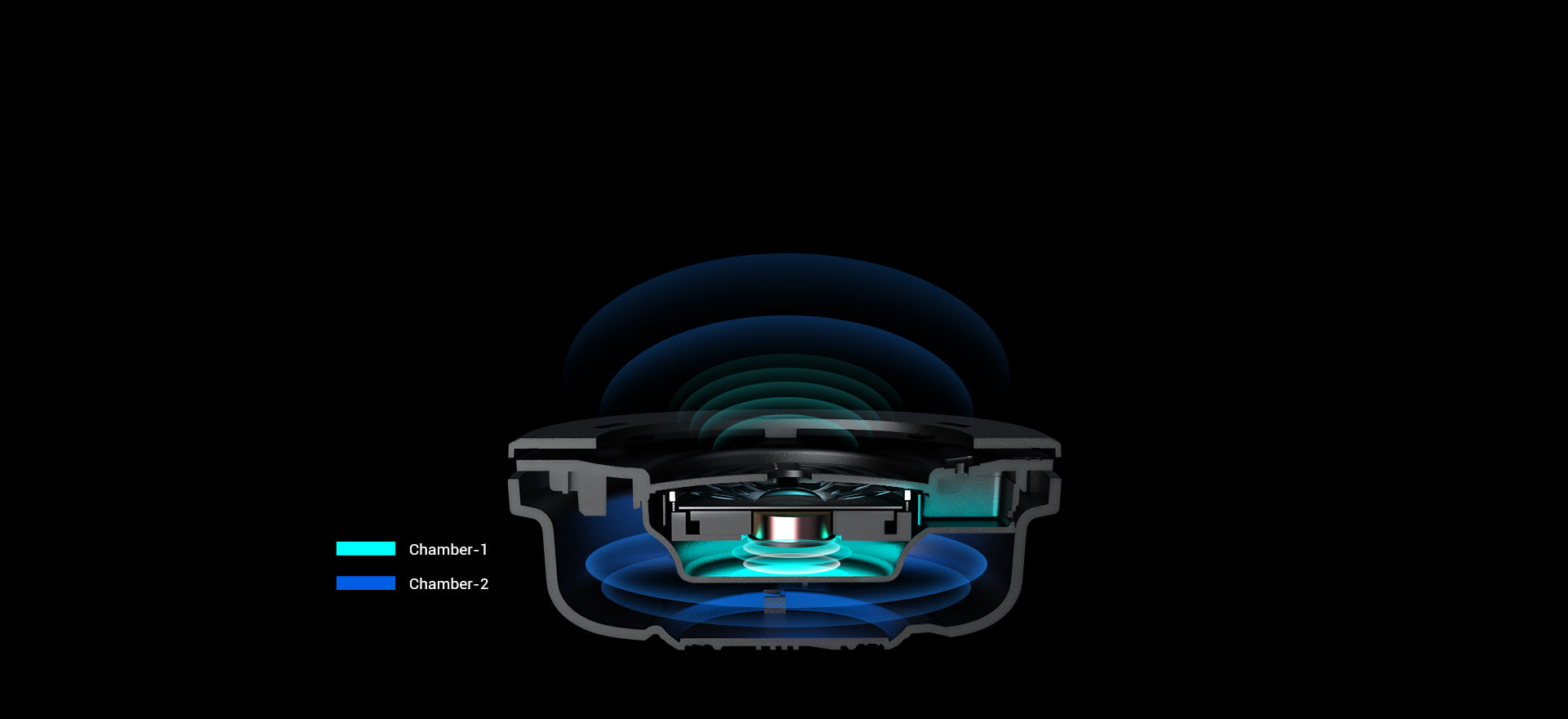 One-key Sound Mode Switch
One key switches 7.1 surround sound with EKSA 7.1 SoundBase technology for gaming and stereo sound for music.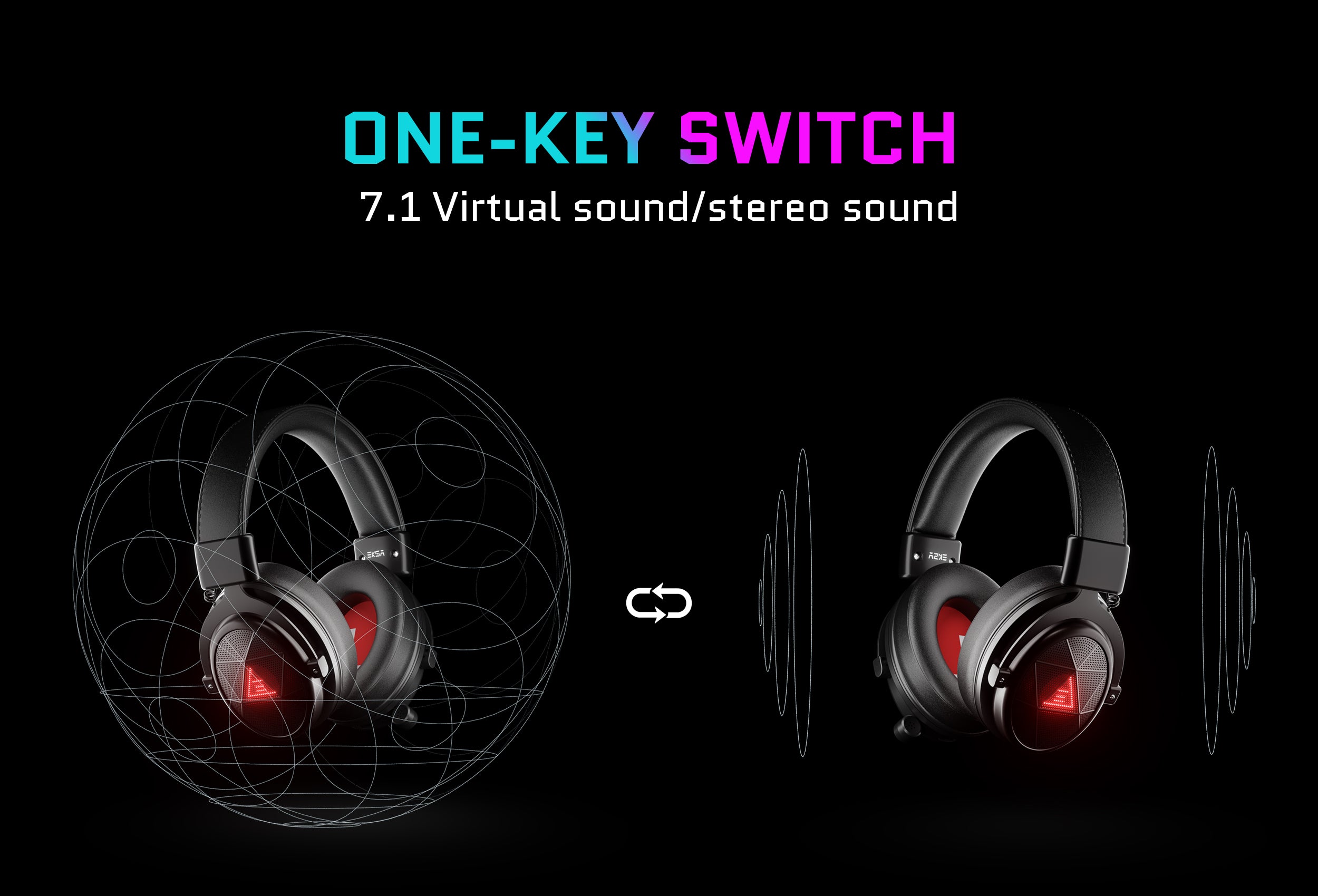 EKSA VoicePure ENC technology and soundproof protein memory foam provide the purest gaming environment.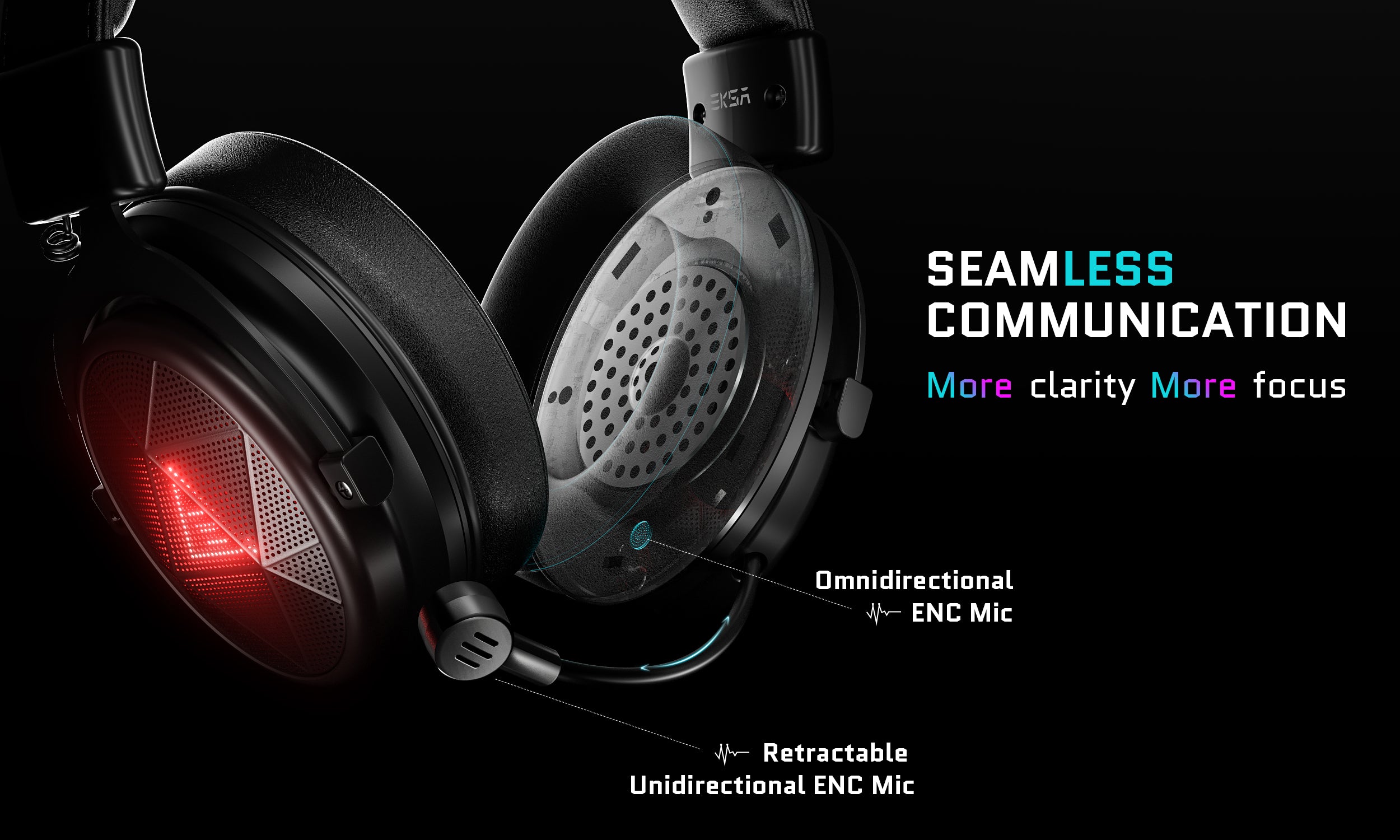 Technologically Comfy
Adjustable headband, leatherette & EKSA CloudSoft Ear Cushions, volume & mute control, ergonomic design.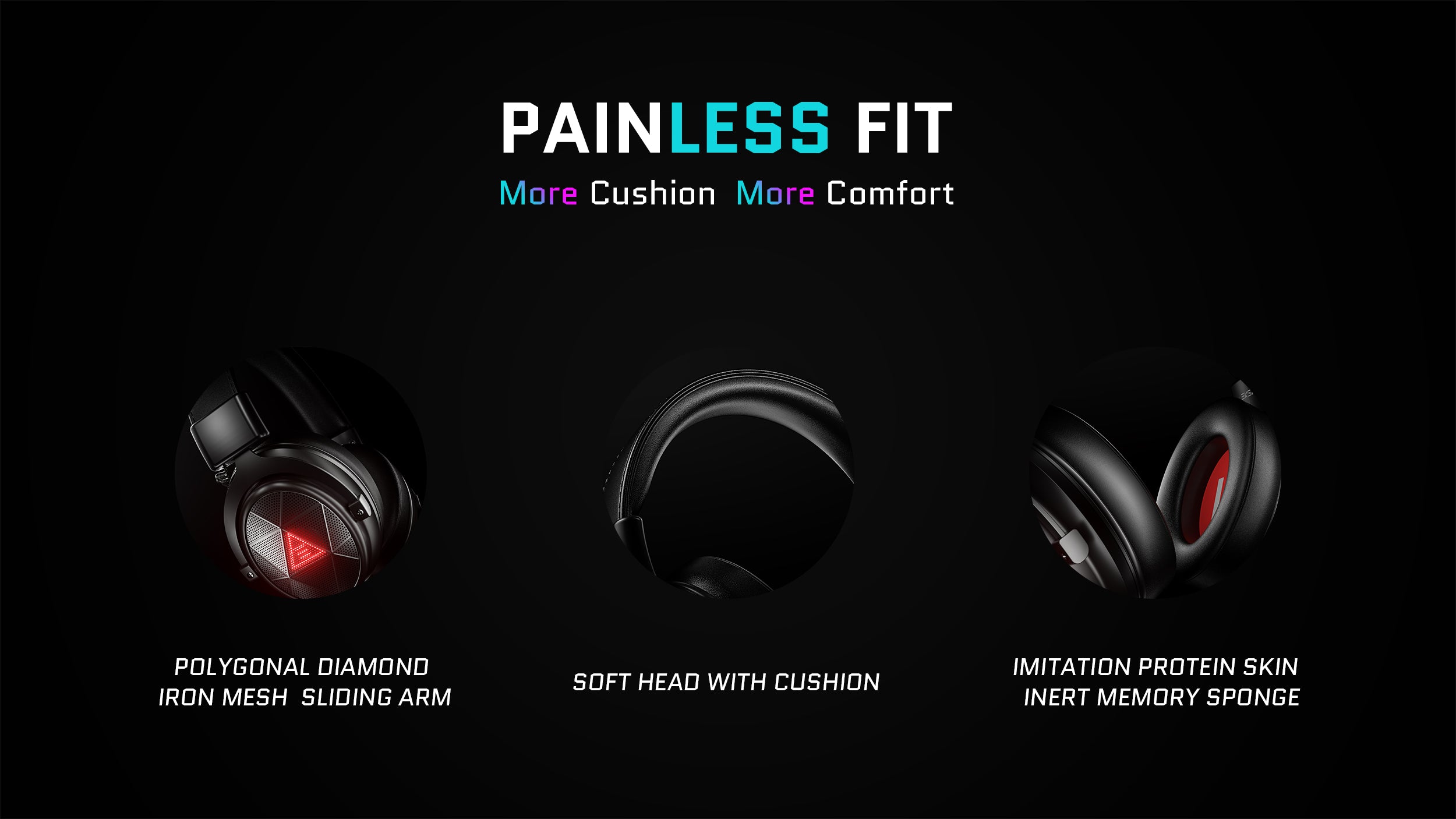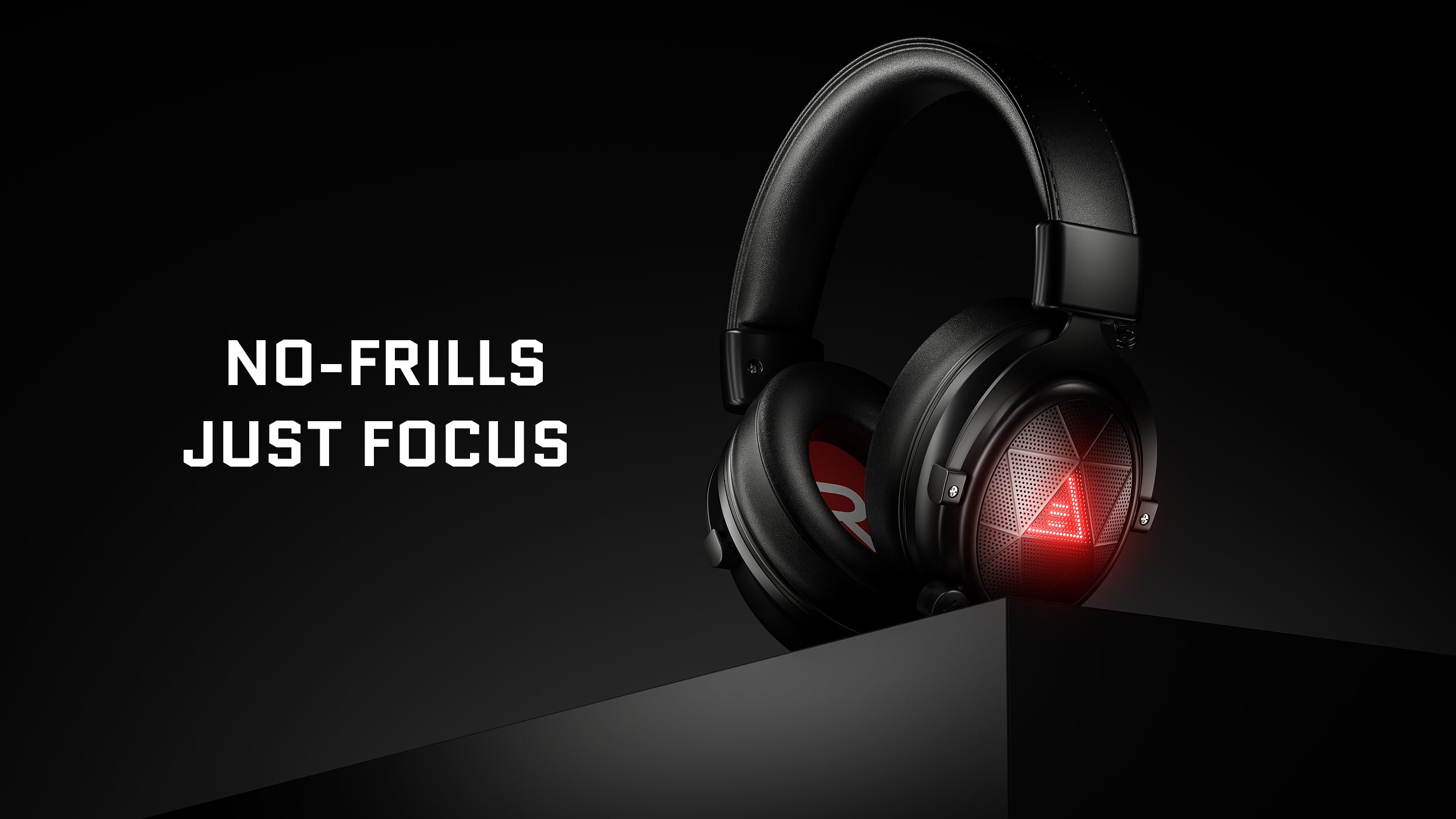 Wide Compatibility
Widely compatible with PC, Laptop, Tablet, PlayStation 4/PS5, Android cellphone, TV, Switch and Projector, etc.